Exhaust Flexible Pipe
is a metallic tubular element used to connect different components of the exhaust system. As the name suggests, using a flex pipe will give the exhaust system some flexibility. The motor of the exhaust system is mounted transversely, so it will vibrate violently when accelerating. Using a flex pipe will absorb most of the vibrations so as to protect the whole system from breakage. Otherwise, there will be an exhaust leak inevitably.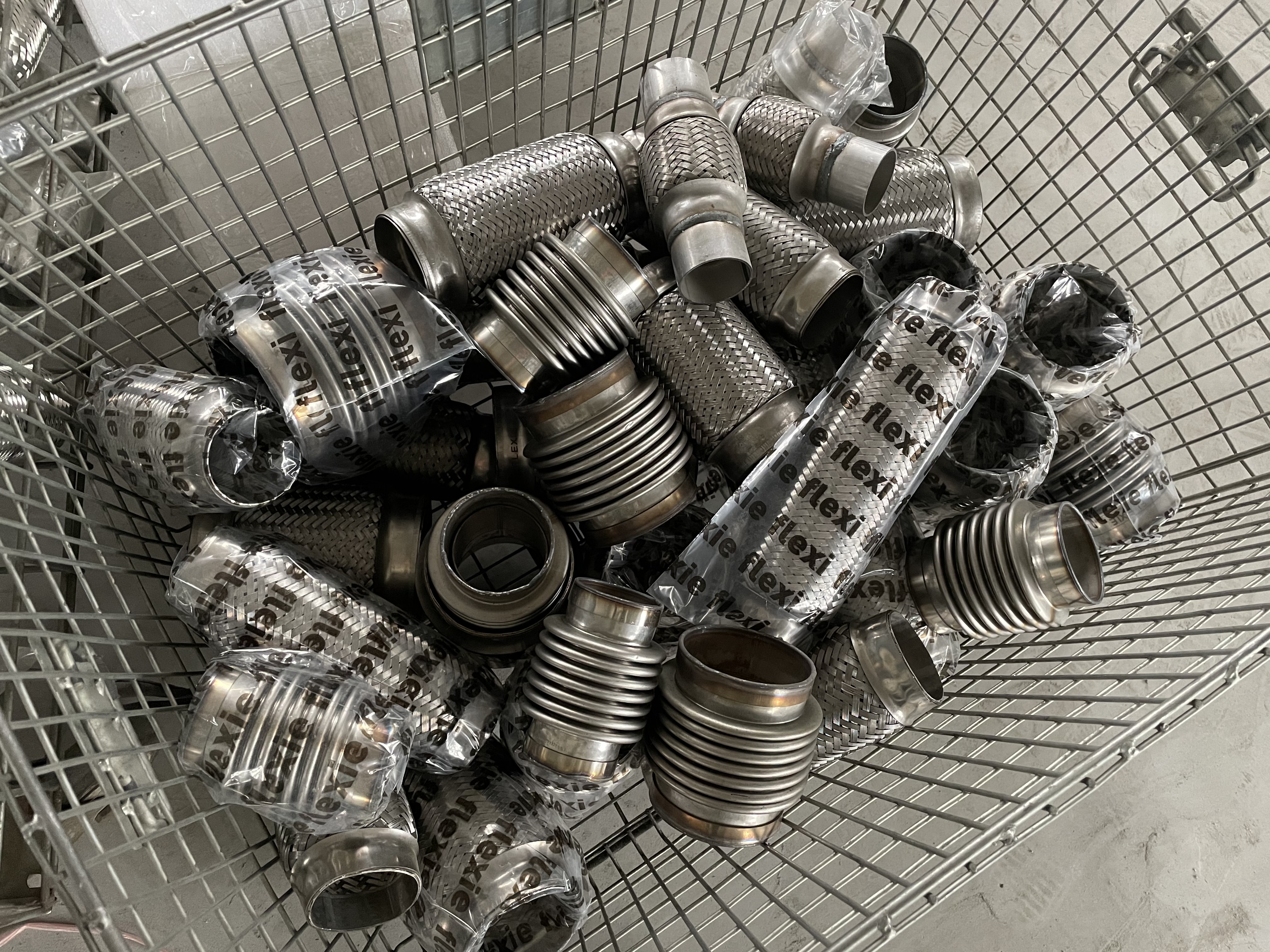 As a metallic pipe touching rain, dust, and many kinds of chemical substances every day, sometimes you may find your flex pipe is starting to break down. At first, there may be just a slight leak and will not affect daily driving greatly. However, as time goes on, the leak will become more and more serious, causing greater damages to your
Here is a photo about what a damaged flex pipe looks like.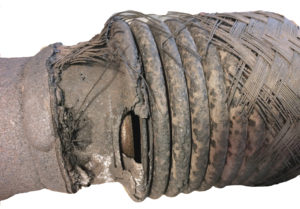 For most of the times, breakages start from the inside accordion piece, so you may hardly find them. However, when there is a hole on the pipe, mostly caused by a bottoming out of your car, tearing the outer protective mesh, you can find the leak easily because there will be gas smell and the sound of your car will be louder. When your car has these symptoms, driving it will be dangerous. So we suggest that you exam your car exhaust flex pipe frequently and check the engine light before starting your car.


You may be curious about whether it is necessary for you to replace the flex pipe or not. The answer is absolutely YES! OF COURSE! Driving a car with a broken exhaust pipe will be dangerous. Poisonous gases will be exhausted directly, harming drivers and passengers in the car, and will pollute the environment. What's more, an exhaust leak may also lead to flameout at any time when driving.

So it is necessary for you to change your broken exhaust pipe as soon as possible. Changing a pipe costs no more than half an hour, but driving a car with a damaged pipe may cost you a day to get to your destination.

Firstly, you have to know the right size of the new flex pipe you need, for example, its inner diameter, outer diameter, length. Pipe suppliers may offer you suggestions on what kind of pipe you have to buy according to your car model, but actual measurements would always be better.So what should you do when there is something wrong with your flex pip? We recommend you send your car to the automotive shop for professional examinations and repairs as soon as possible. But if you want to try repairing the pipe yourself, here are some suggestions you can refer to.
Another thing you have to know is that the length of a new pipe should be a little longer than the old one so that it can be welded to the system with enough overlap.
A hacksaw will be helpful for removing the broken flex pipe, and when installing a new pipe, you have to disconnect your battery when welding.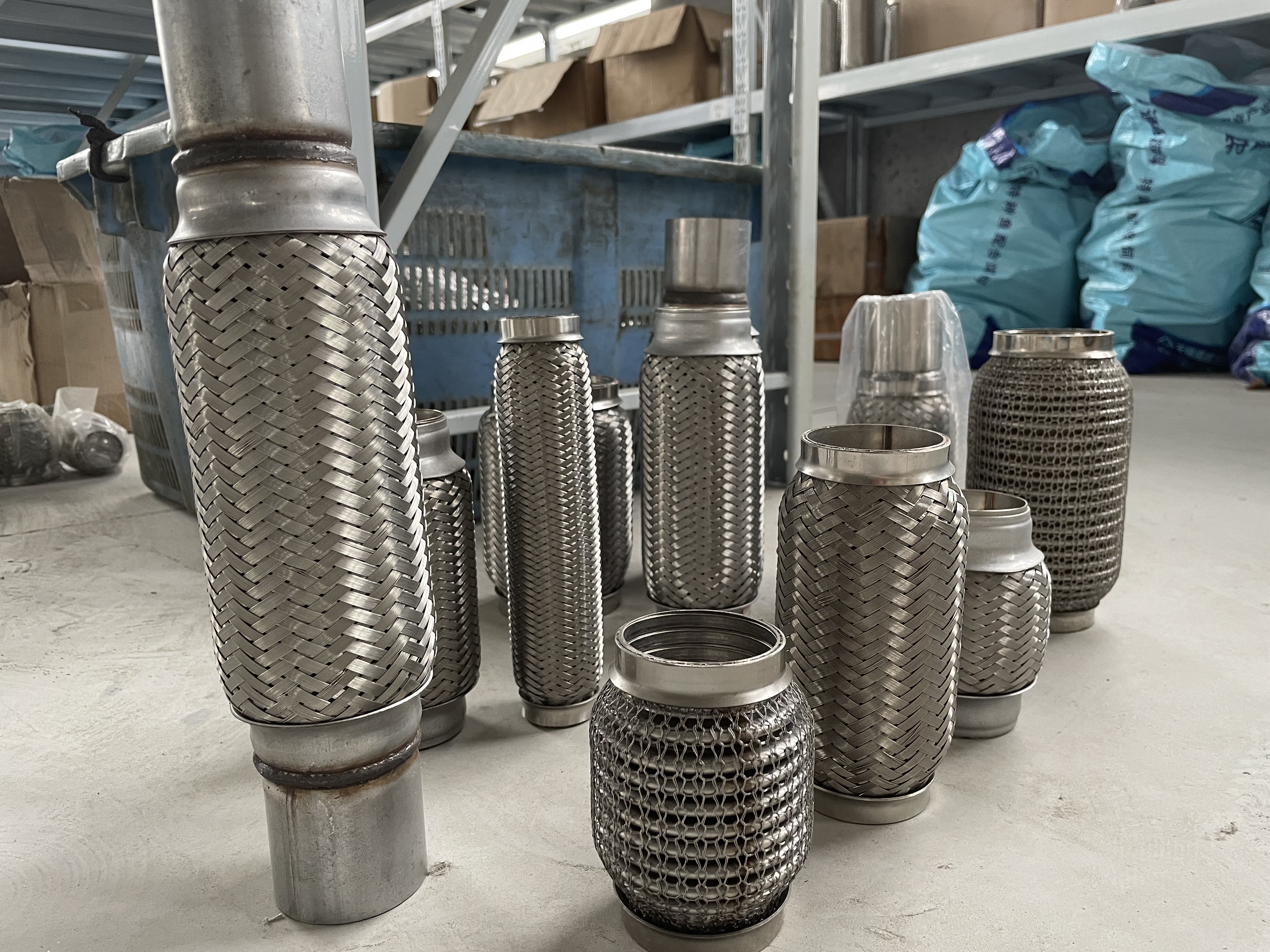 Restart the car after repairing the pipe to see if you have placed the new pipe correctly and firmly is also of great importance.
Replacing a leaking flex pipe looks easy, but actually, you have to consider everything carefully before making decisions like how to choose and where to cut. Any mistake would lead to failure. So sending your car to the automotive shop for professional repairs is the best choice for most people.
Our company provides different kind of exhaust pipes ranging from different materials and styles. You can find the exact pipe you need on our website or just contact us as soon as possible!